Triguna
Sun,4th Jan 2015
Mysore Association Hall,
Matunga
New Year began with a Thematic Dance presentation Titled "Triguna", in continuation of the the series Tridhara and Trishakti performed in 2012 & 2013. The Dance presentation reflected on the three gunas- that are present in Indian mythology.
Artists:Dr.Smt.Siri Rama, Surekha Radhakrishnan,Sarikha Ajay, Chandrikha Shetty,Bhuvana Selvaraj,Muthulakshmi Chelladural,Anupama Srivastava,Malathi Thevar,Amara Rama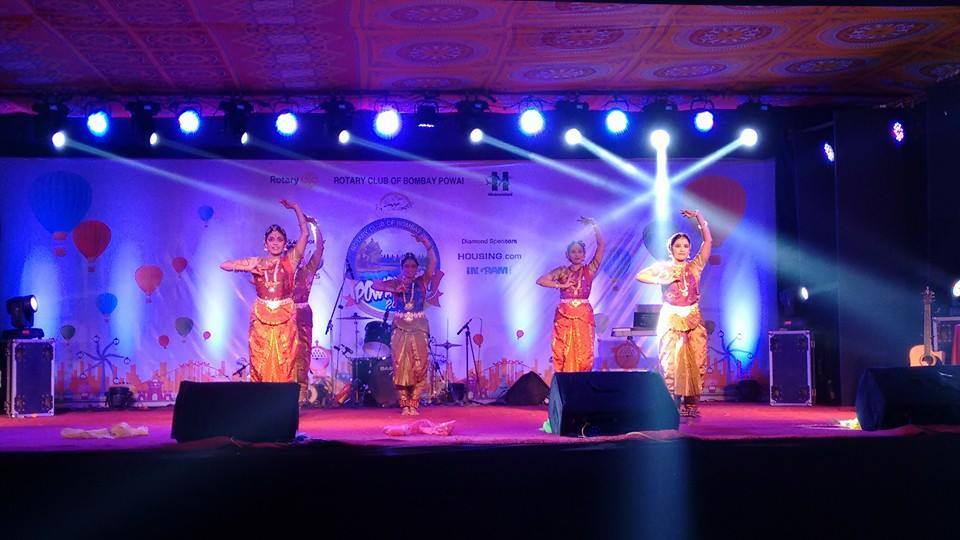 Powai Fest
Fri,16th Jan 2015
Powai Festive Grounds,
Powai We performed during the inaugural function of 3 Day Powai Fest,conducted by the Rotary Club of Powai.
Artists:Surekha Radhakrishnan,Sarikha Ajay,Bhuvana Selvaraj,Revathy ShreejitAnupama Srivastava.

Sanskrit Samelan,
Sun,8th Feb 2015
Somaiya Grounds,Viya Vihar,
Mumbai
We got to perform at the inauguration ceremony of Sanskrit Samelan conducted by Sanskrit Committee of Mumbai. We performed Bhushpanjali and Devi Stuti ,which had verses in sanskrit taken from ancient texts.
Artists:Surekha Radhakrishnan,Sarikha Ajay,Anupama Srivastava,Revathy Shreejit, Malathi Thevar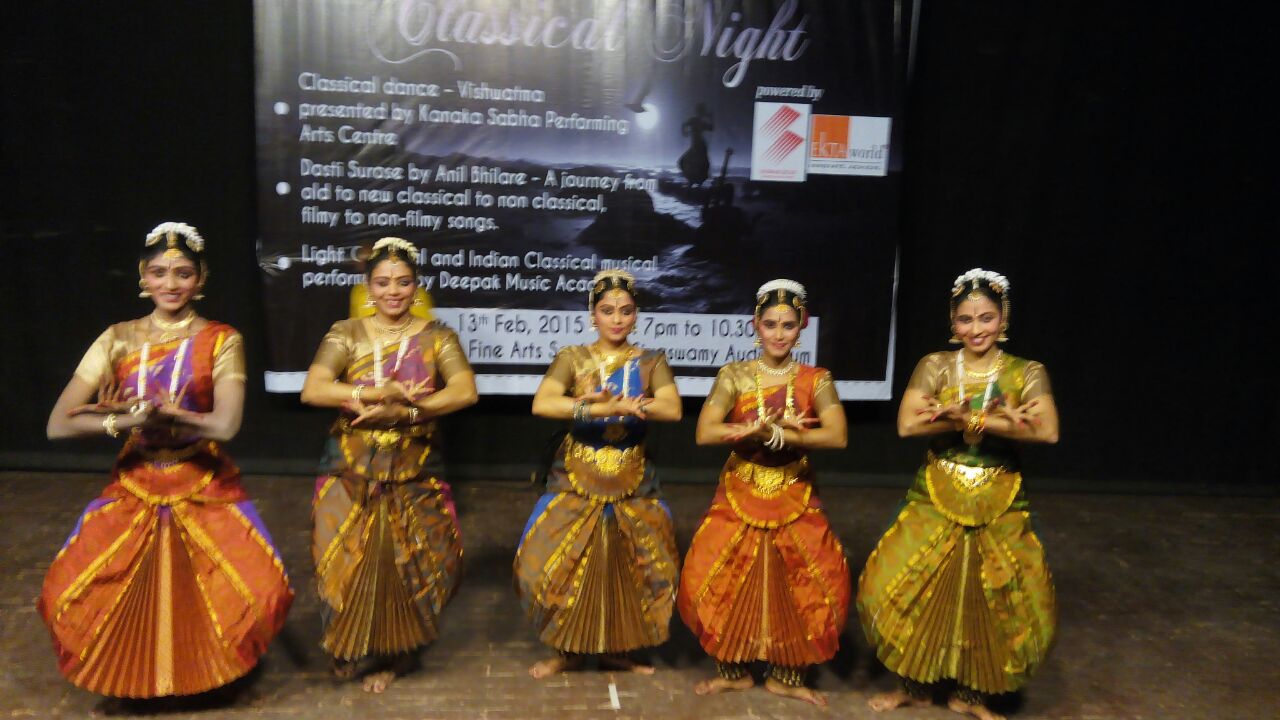 Vishwatma
Chembur Festival,
Fri ,13th Feb 2015,
Fine Arts Society,Chembur The dance presentation Titled Vishwatma,A classical dance presentation celebrating journey from human to divine, performed at the Classical Night ,Chembur Festival.
Items performed:
Performed at the Classical Night of Chembur Festival were dance pieces like Bhu pushpanjali, Devi Stuti,Dasoham, Utsav
Artists:Surekha Radhakrishnan,Sarikha Ajay,Anupama Srivastava,Revathy Shreejit, Malathi Thevar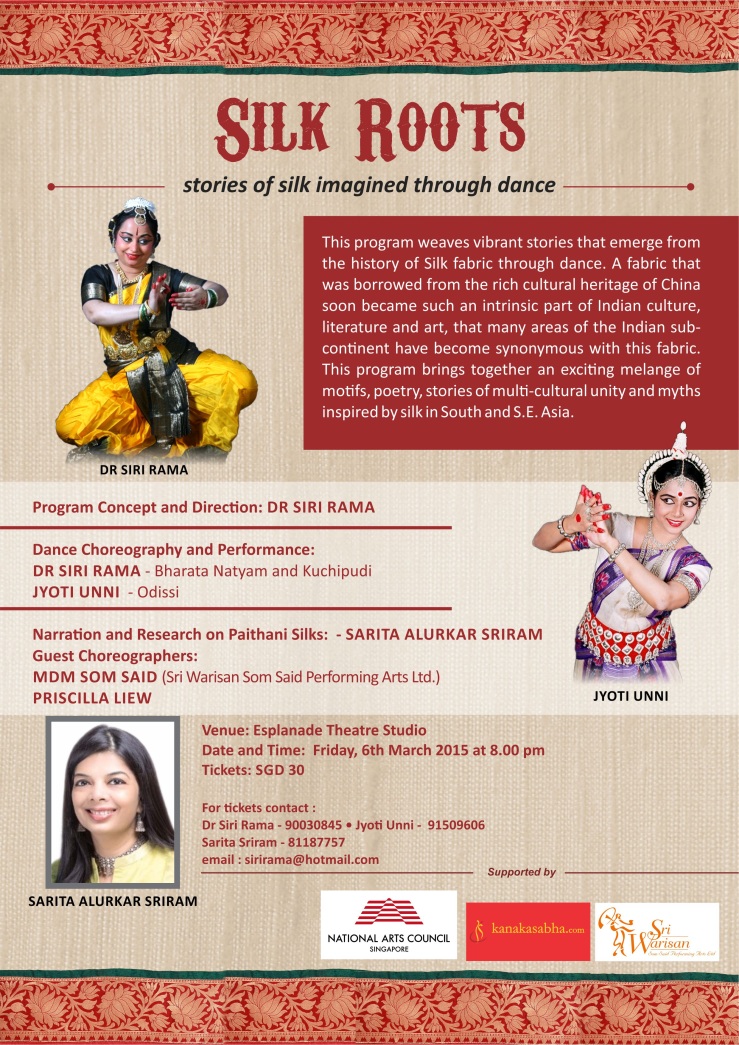 Silk Roots
Esplanade Theatre Studio , Singapore
March 6th 2015 SILK ROOTS was presented successfully at the Esplanade Theatre studios on March 6th 2015 to a nearly houseful audience. The artistes performing were Dr Siri Rama (Bharata Natyam and Kuchipudi) and Jyoti Unni(Odissi), with guest appearances from the Malay dance troupe from Sri Warisan Som Said Performing arts and Yang Ce(independent Chinese and Contemporary dance artiste). Silk Roots was primarily an Indian dance production, based on Indian classical and contemporary choreography, which weaves together an exciting melange of motifs, poetry, and stories of multi-cultural unity and myths inspired by silk. The commentary for this production was by Sarita Alurkar- Sriram.
Vishwatma 2.0
Sun,22nd March 2015
Hanuman Temple,
SIES,
Nerul
We performed for 10 day dance festival conducted as part of Rama Navami Celebrations. Items performed: Bhupushpanjali,Jatiswaram,Dashavataram, Hanuman Shabdam, Dasoham,Nache Raghunatha, Utsav
Artists: Surekha Radhakrishnan,Sarikha Ajay,Bhuvana Selaraj,Revathy Shreejit,Anupama Srivastava, Nethra Shetty, Abhirami Juhi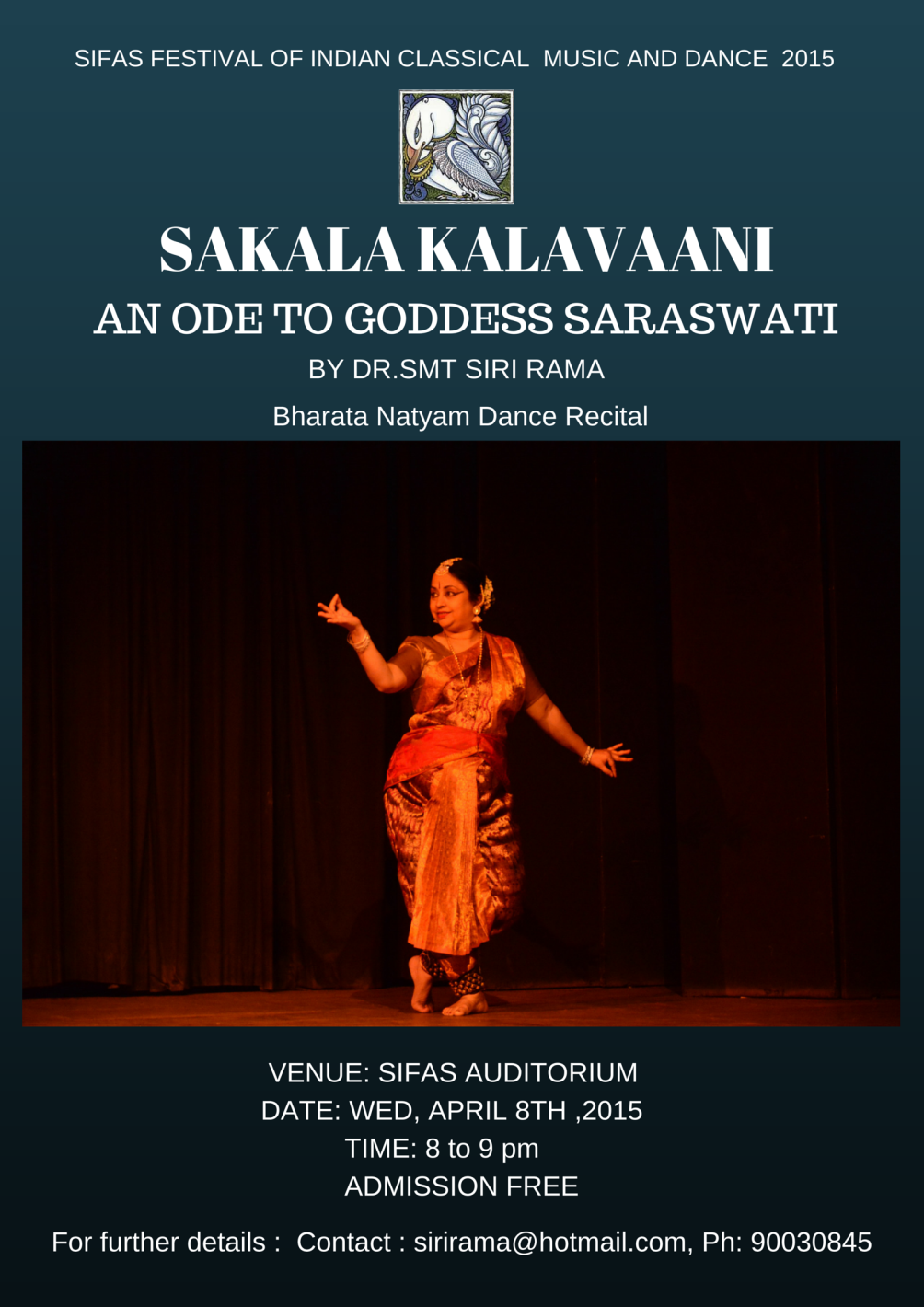 Sakalakalavani
By Dr Siri Rama
Solo Bharata Natyam for
SIFAS classical music and dance festival 2015
SAKALA KALAVAANI, a thematic Bharata Natyam dance recital, conceived ,choreographed and performed by Dr Siri Rama as an ode to the Goddess of the Arts, Saraswati.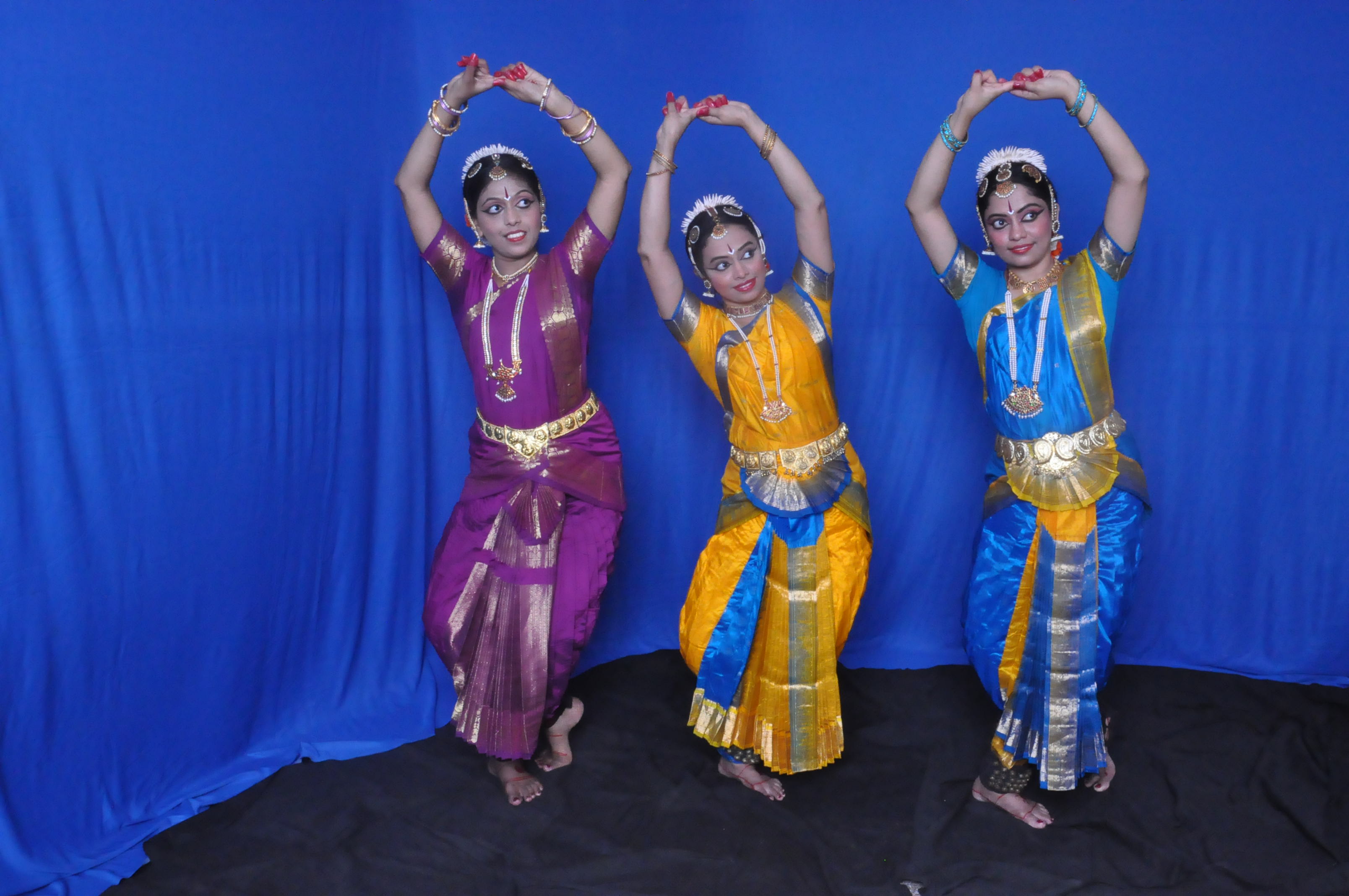 Chinmaya Jayanthi Celebration,
Fri ,8th May 2015
Chinmaya Mission,Mulund
KS dance ensemble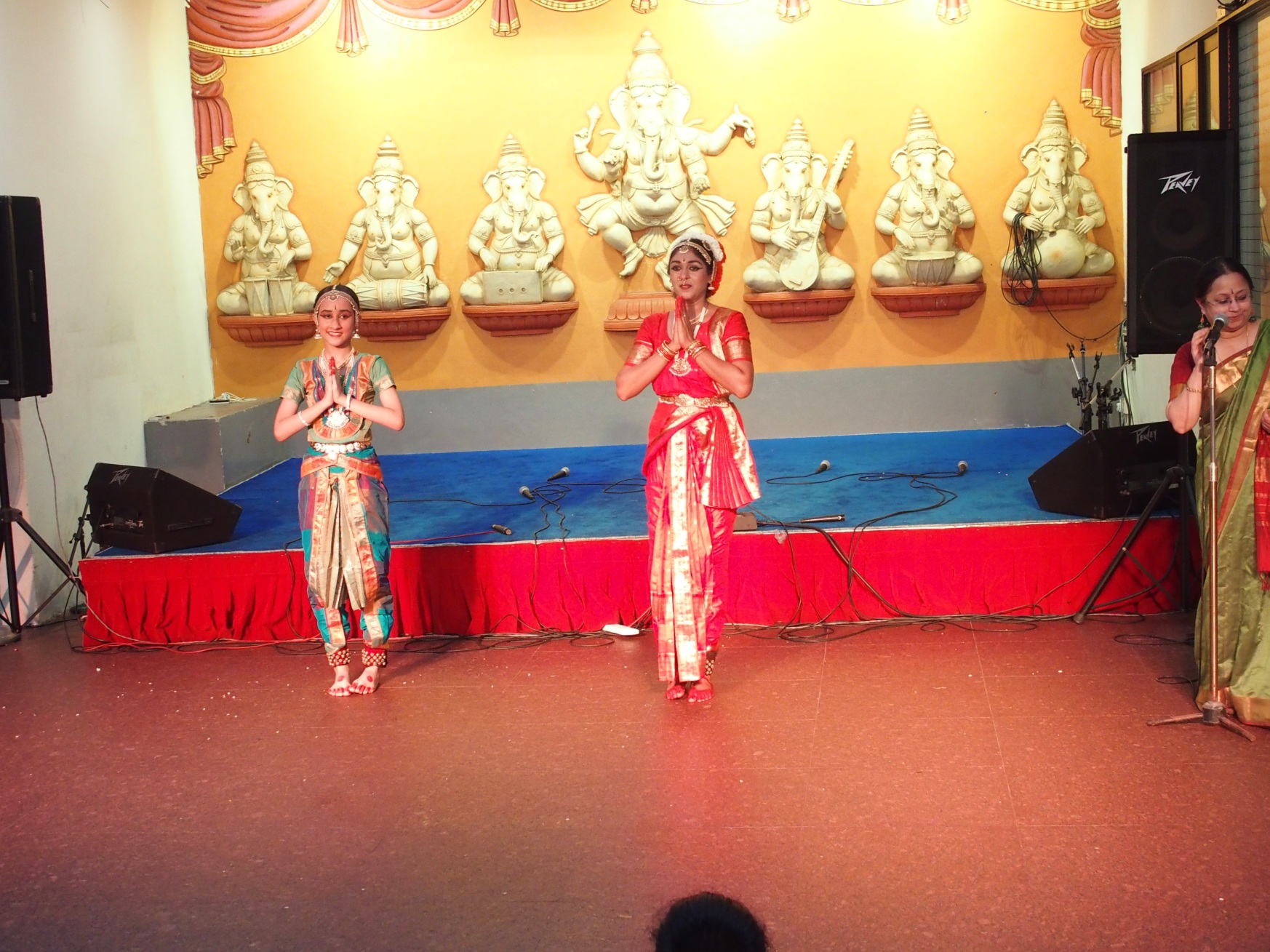 Ananda Natanam
Kuchipudi and Bharata Natyam program for the Vasantotsavam Festival at Sri Vadapathira Kailamman temple- Singapore
Kuchipudi solos performed by senior student Dr Vishakha Prasad
Bharata Natyam solos performed by child artiste Amara Rama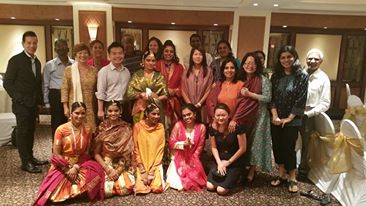 Indian Music and Dance presentation for Singapore Management University – Indian Cultural Tour
Percussion Ensemble Lec-dem and Concert (Tala Vadya Kutcheri)by Vidwan Satish Krishnamurthy and Bharata Natyam presentation by KS dance ensembleTulsidas Ramayan
Thur,21st May 2015
Taj Lands End
Artists:Sarikha Ajay,Rajeswari Nair,Chandrikha Shetty,Anupama Srivastava,Asha Gopalakrishnan,Abirami,
Rasika Mohini
For Kalabharati
Sun , 2nd Aug 2015,
Karnataka Sangha Hall,
Mahim West,Mumbai A dance performance in kuchipudi style based on songs from Marathi Natya Sangeet with music Smt Meenal Bhide
Artists :Dr.Smt.Siri Rama,Surekha Radhakrishnan,Shobitha Kalyan,Sarikha Ajay,Chandrikha Shetty,Anupama Srivastava,Amara Rama, Revathy Shreejit
Kala Prerna
A Singapore National Arts Council supported event by Shubra and Soumya Ojha
Students of Dr Siri Rama . A journey in Bharata Natyam inspired by stories which are depicted in Singapore temple sculptures and architecture both Hindu and Buddhist.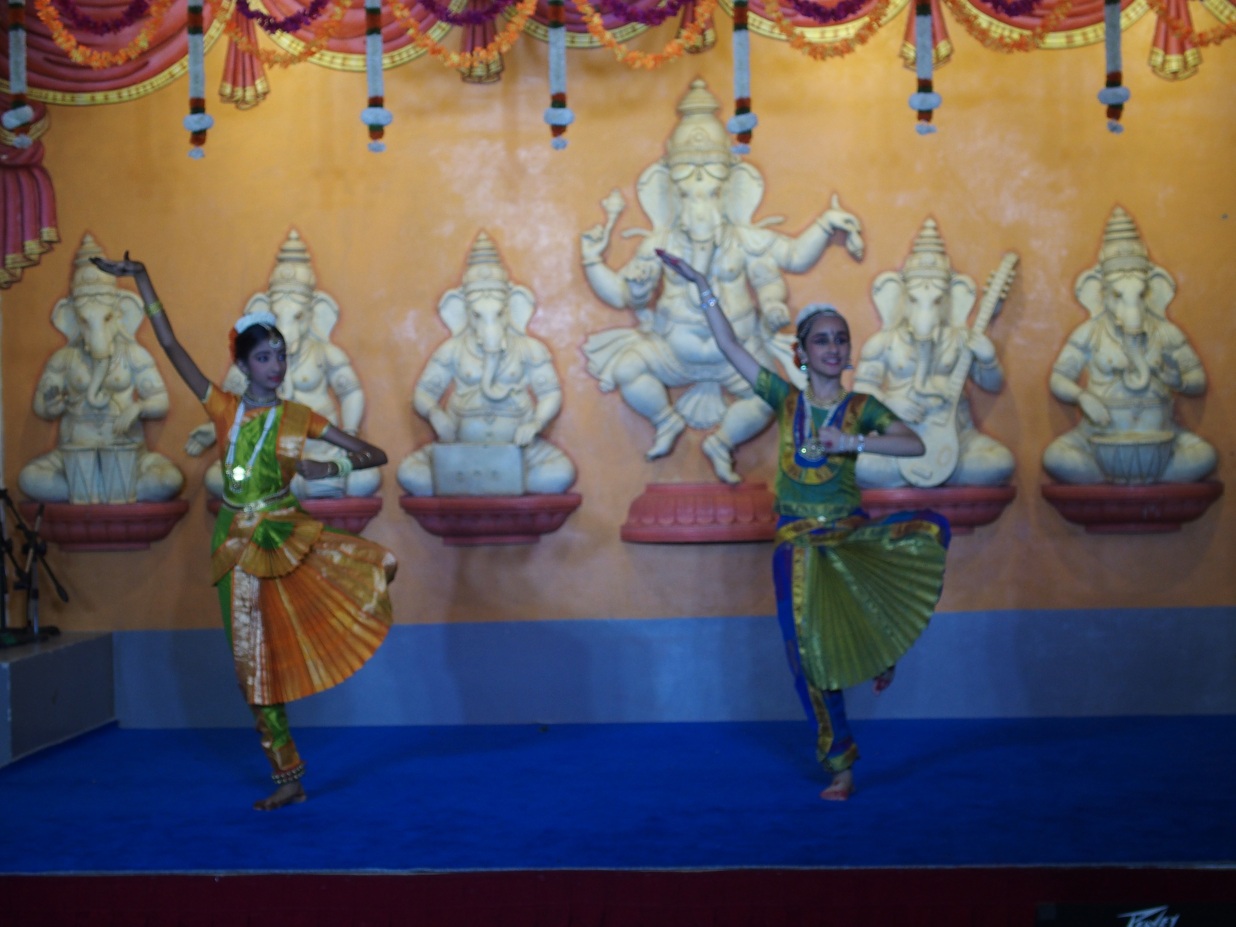 Dassera celebrations at Sri Kaliamman temple, Singapore
Oct 5 2013
Introduction to Kanaka Sabha Performing Arts Ensemble
Performers students Takshma Patel, Amara Rama, Trisha Nishandar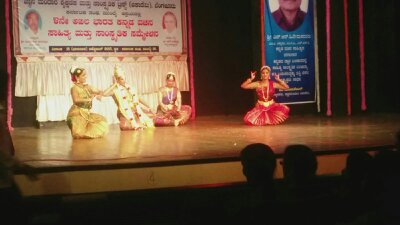 Gejje Dhwani
Sat,17th Oct 2015
Karnataka Sangha Hall,
Mahim West, Mumbai
Items performed: Bhupushpanjali/Bhagyadalakshmi/Aigiri Nandini
Artists: Sarikha Ajay,Bhuvana Selaraj,Anupama Srivastava,Revathy Shreejit, Sumi Soman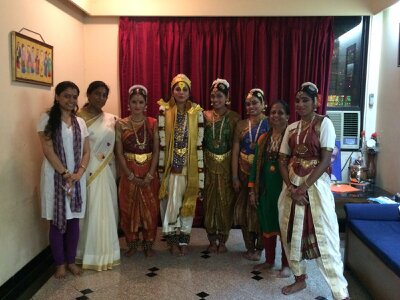 Navrathri Celebrations,
Mon,19th Oct 20115
Ahobila Mutt Temple,
Chembur
We performed as part of 8 days classical dance and music festival, as part of the Navrathri Celebrations.
Repertoire: Guruvayurppan Kautvam/Jatiswaram/Bhagyadalakshmi/Hanuman Shabdam/Dasoham
Artists:Chandrikha Shetty,Bhuvana Selaraj,Anupama Srivastava,Revathy Shreejit,Chebi Nadar,Madhavi,Juhi,Abirami,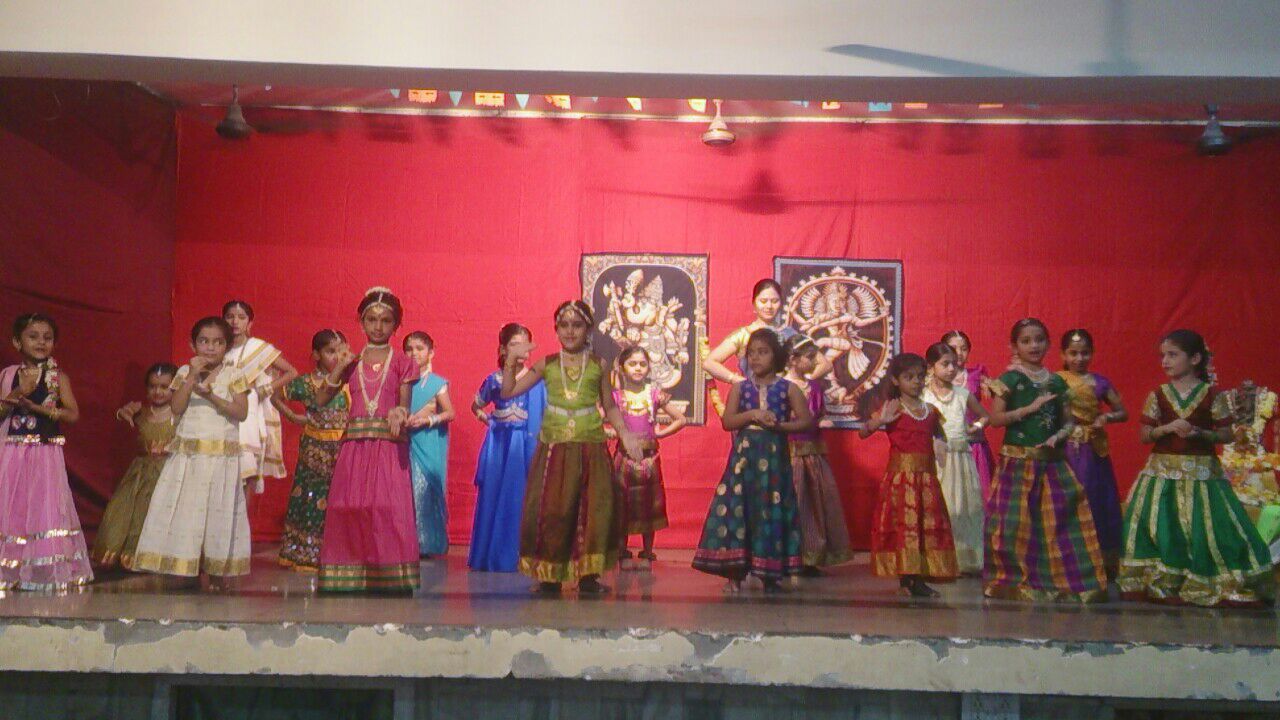 Annual Dassera Celebrations,
Thurs,22nd Oct 2015Chembur
AFAC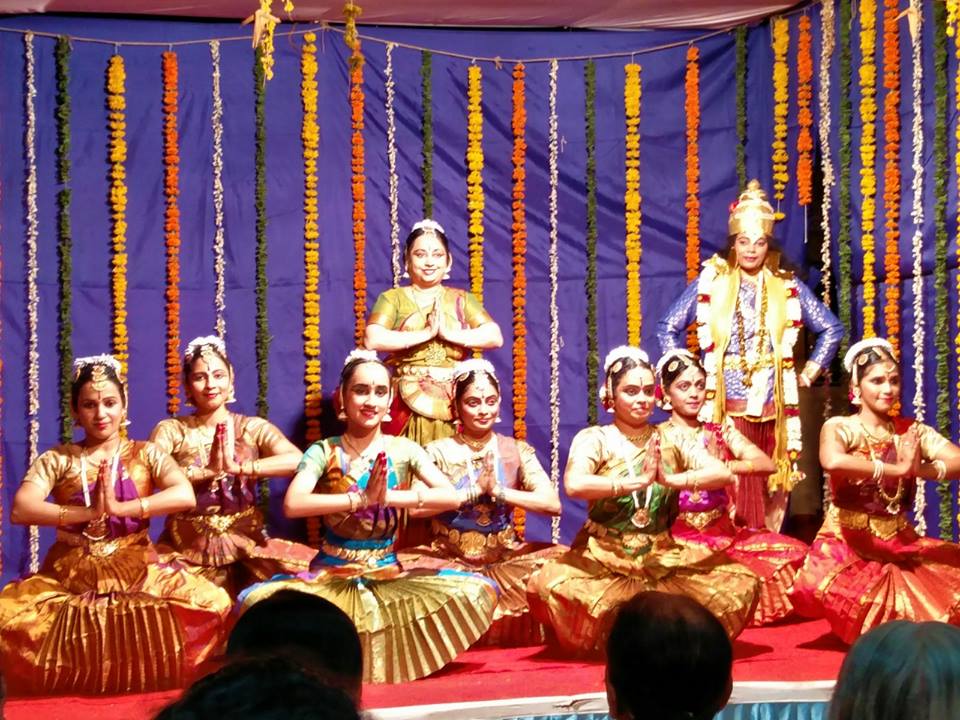 Gejje Dhwani
Fri,18th Dec 2015
Subhramanya Mutt,Skanda Sashti , Chembur